A trading firm specialized in Thai business
About Farn International LLC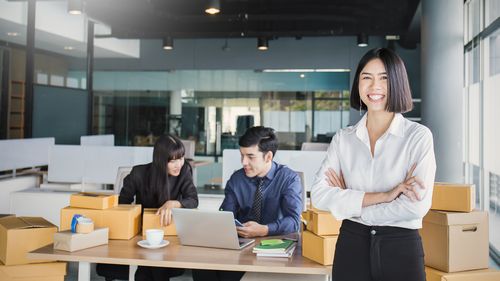 We started as a new trading company exporting Japanese cosmetics and skincare products to Thailand in January 2019. Now in 2021, we are expanding our business into new fields; export of Japan Wines to Thailand and the on-line sales of Thai products in Japan through Rakuten Ichiba. 
   Thailand is known as a country of 'smile'.  It is, however, not the case as long as business is concerned.  Especially, the regulations and laws of Thailand are quite a headache for many foreign companies who are trying to export and sell their products in the country.  
   We ourselves have faced and are still facing everyday a series of such difficulties for our Japanese products.  If our humble experience and expertise in business with Thailand, which has been 10 years by now, become a little help of you, it will be our great pleasure.  
   We have experience in handling cosmetics, skincare products, general medical equipment, daily necessities, textiles, foods, raw materials of foods, machinery, chemicals and other industrial materials.
   Our team used to engage in international trading at one of major Japanese chemical companies for a long period.  We can provide you with not only export and import but also consulting services based on our knowledge about Thailand.  You are always welcome to call us!
| | |
| --- | --- |
| Name | Farn International LLC |
| Establish | January, 2019 |
| Representative Partner | Masakazu Tada |
| Address | 3-13-2 Kamisoshigaya, Setagaya, Tokyo 157-0065 Japan |
| Tel. | +81-80-4926-9980 |
| E-Mail | info@farninternational.com |
| Capital | 5 million Yen |
| Number of staffs | 3 |
| Our services | 1) Export & import between Japan and Thailand |
| | 2) Other services related with international trading |